Looking for fun and entertaining Easter party ideas for kids? Have an Easter party featuring kids favorite Easter themed movies.  You can enjoy quality time with your family, while snacking on delicious treats and watching some of the best Easter movies for kids. To make your planning easier, we've compiled a list of Easter party ideas featuring 6 movies you can find on Amazon.
This blog post contains affiliate links, which means that if you click on one of the product links and make a purchase, I may receive a commission. This commission comes at no additional cost to you, and I only recommend products that I have personally used and believe will be of value to my readers.
Kids Easter Party Ideas: Movies, Menu, and Decorations
The movies you choose for your Easter movie party will set the mood and create a fun and festive atmosphere. We have some great Easter movie ideas featured here. Check out our Kids Cooking Party Essentials for some other item ideas.
Kids love a great themed menu to go along with a movie!  Have the party after a meal so that you only have to provide snacks for the movie to take the stress out of the party.  Kids can make their snacks as an activity before or during the movie, or you can get ready made snacks for the theme.
Just a few table decorations can go a long way.  A nice Easter themed table cloth, and a fun centerpiece of fresh flowers can do the trick.  However, if you want to get into the movie theme, you can find some great ideas here on our Amazon affiliate Easter Movie and Decorations list.
Easter Movie #1
Zootopia
This animated movie features a lovable bunny, Judy Hopps, who is determined to prove herself as a police officer in a city full of animals. Kids will love the colorful and humorous world of Zootopia and the lessons on the importance of working together and embracing diversity.
Ice Age: The Great Egg-Scapade Snacks
Make some deviled eggs and trail mix to get everyone in the Easter egg-hunting mood.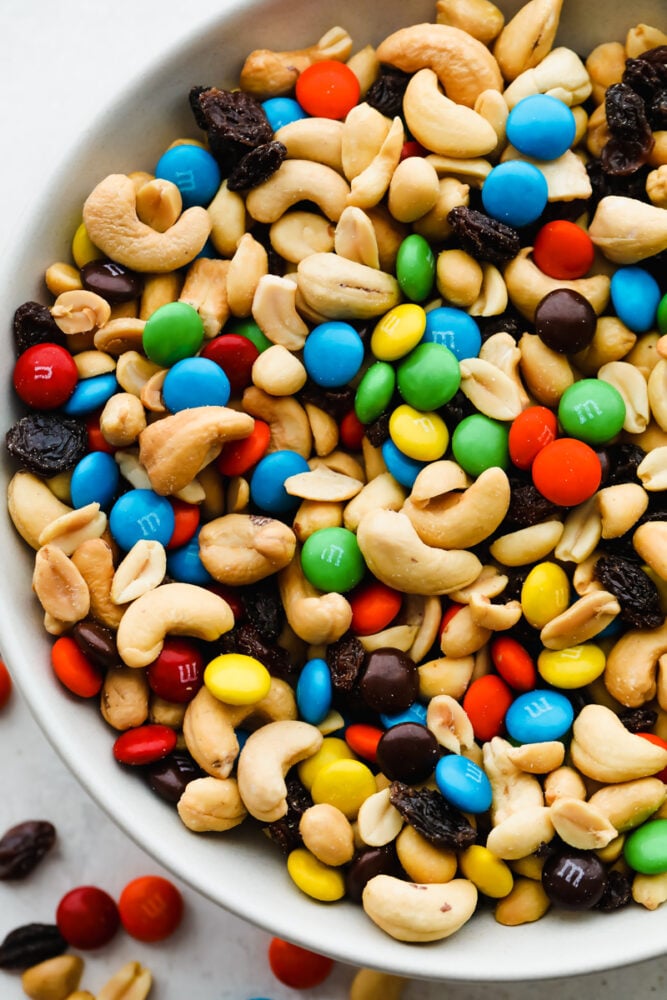 Peter Rabbit Snacks
Offer some fresh radishes and berries, two of Peter Rabbit's favorite foods.  As an alternative, grab a box of these freeze dried mixed fruits for a crunch movie watching snack!
The Dog Who Saved Easter Snacks
 Bake some dog bone-shaped cookies and make some peanut butter and jelly sandwiches, two fun snacks that will get everyone in the dog-loving mood.
Here are some more general snack ideas for Easter movies and parties:
Chocolate eggs, jelly beans, and marshmallow peeps: These are popular Easter treats that your kids will love. They come in a variety of colors and flavors, making them the perfect addition to your Easter party.

Bunny-shaped cookies or carrot-shaped snacks: These snacks are a fun and creative way to mix things up. You can either make them at home or purchase them from a store.

Fruit and veggie trays: Don't forget to offer some healthy options like fruit or veggie trays. These are a great way to balance out all the sugary treats and keep your little ones healthy.
Don't forget to decorate!  Here are some easy decorating pointers:
Pastel colors: Easter is all about pastel colors like pink, green, and yellow. You can use these colors to decorate your party space and make it feel like spring has arrived.
Floral arrangements: Flowers are a perfect addition to any Easter party. You can create a beautiful floral arrangement using daisies, tulips, and other springtime flowers.
Bunny-themed tablecloths, napkins, and balloons: Bunny-themed party supplies like tablecloths, napkins, and balloons are a great way to add a festive touch to your party.
Here is a complete list of ideas for Easter movie theme parties on Amazon.