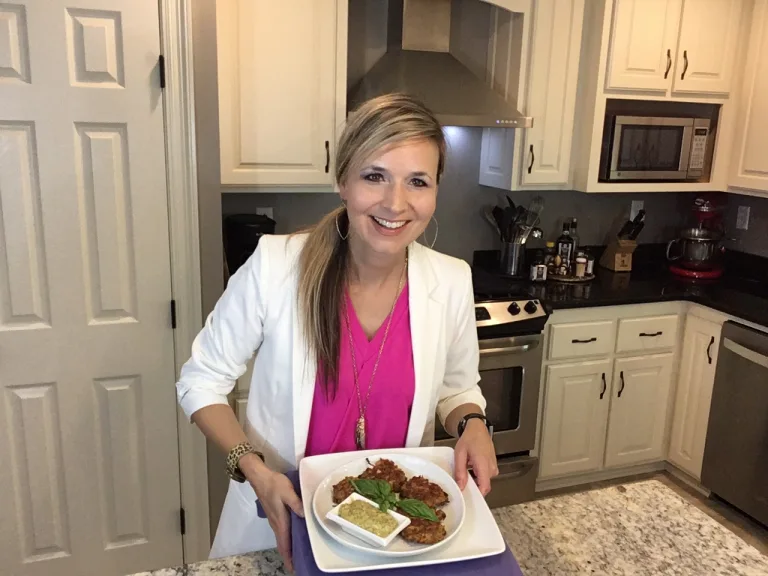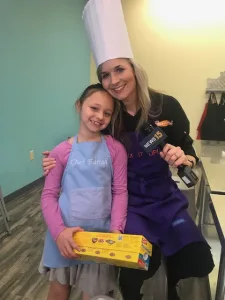 Meet April, The Mom behind Cooking Party Mom
April is a Registered Dietitian Nutritionist, mom of two, and wife.  For over 13 years, April worked with the elderly in long term care facilities.  With a desire to work across the lifespan, April developed a program specifically for kids to learn cooking.
After years of battling picky eating in her own household, April decided to involve her kids in cooking at home.  She saw changes like never before.  They were eating and trying new foods.
In 2015, April opened Mix It Up Culinary Entertainment for kids.  The cooking school grew into two locations.  Most recipes were from scratch which gave the ability to show the food science and ingredients to make the kids' favorite foods.
Around the time of the pandemic in 2020, April closed the cooking school. 
"I absolutely love to be creative in the kitchen.  I want inspire families to keep gathering in the kitchen to create together, even it is just putting together macaroni and cheese.  I doesn't matter how easy or difficult the recipe is, it's the relationships made around the kitchen," says April.
Now that April's two children are getting older and cooking more, she wanted to take all of the things she taught in her cooking school to share on Cooking Party Mom.
If you want one of April's signature Cooking Party Mom Guides that she used at her cooking school, you can grab this e-guide Baking with Kids Guide.
If you have any questions about our Cookie and Privacy Policy, you can read it here.