Knife Skills Cooking Classes for Kids
My friends, we have found some great VIRTUAL COOKING CLASSES for your kids!
Are you looking for a way to teach your kids a knife skills cooking class from your own kitchen?  This knife skills class may be just the perfect fit for you and your child. 
This blog post contains affiliate links, which means that if you click on one of the product links and make a purchase, I may receive a commission. This commission comes at no additional cost to you, and I only recommend products that I have personally used or believe will be of value to my readers.

If you're looking for a skills for living class, I highly recommend Kids Cook Real Food.They've given you a free sample of the most popular module – knife skills – just for visiting Cooking Party Mom! Your kids are more capable than you might think in the kitchen! There is a free sample class at this link.  Follow my affiliate link to get started today!
life skills class workshop - this summer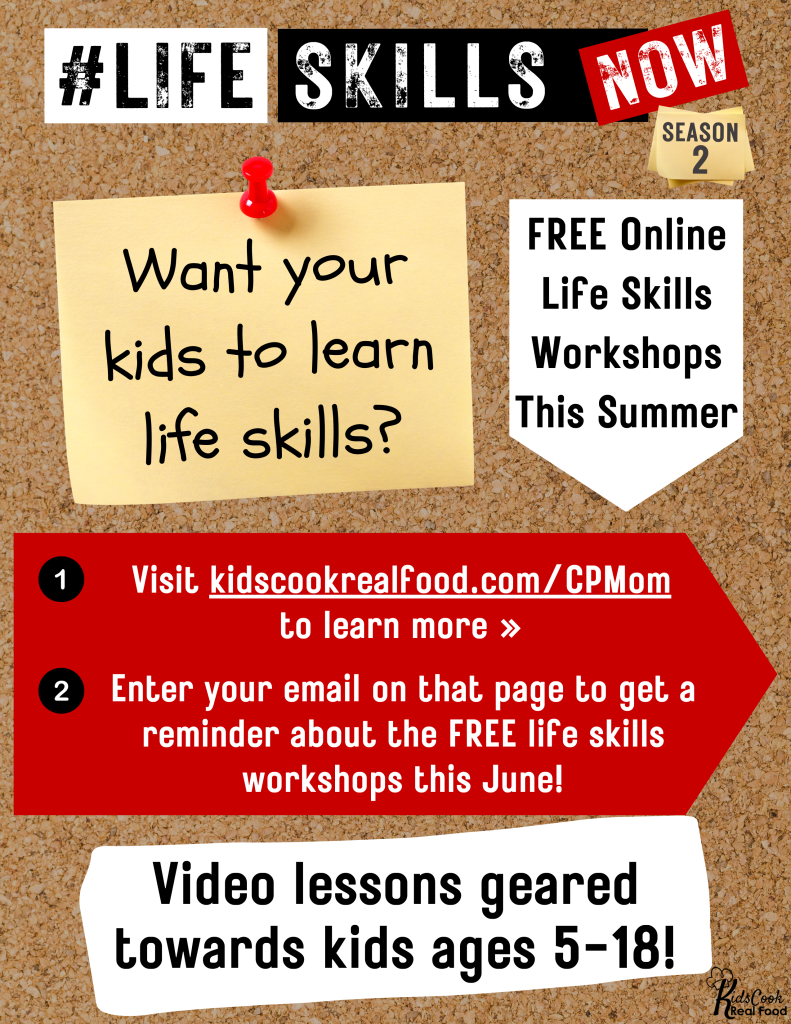 Life skills are defined as abilities for adaptive and POSITIVE BEHAVIOR that enable humans to deal EFFECTIVELY with the demands and challenges of life.
Kids Cook Real Food is registering for their #LIFESKILLSNOW Season 2 Summer Camp
Dates:  June 12-16, 2023
Free access to dozens of workshops FOR KIDS ages 5-18
This is an amazing program that Kids Cook Real Food has put together with skills including: party planning (my fave), home electrical, cooking (of course), flower arranging, vehicle maintenance… just to name a few!
Grab your FREE spot now! ( I just did for me and my kids!)